OpenEmu is about to change the world of video game emulation. One console at a time, at least for Mac OSX 10.7 or above….
This is got to be the best possible use for that useless overpriced paperweight gathering dust in the corner of your room you call a Mac,  in fact it may the only good use for it.
For the first time, the 'It just works' philosophy now extends to open source video game emulation on the Mac. With OpenEmu, it is extremely easy to add, browse, organize and with a compatible gamepad, play those favorite games (ROMs) you already own.
Everything in its place. Automatically
We combine some of the best emulation projects together into one beautiful unified application that simply organizes your personal games library. Watch as you drop in backups of your games (ROMs) & they are gracefully added to their appropriate library along with original box art!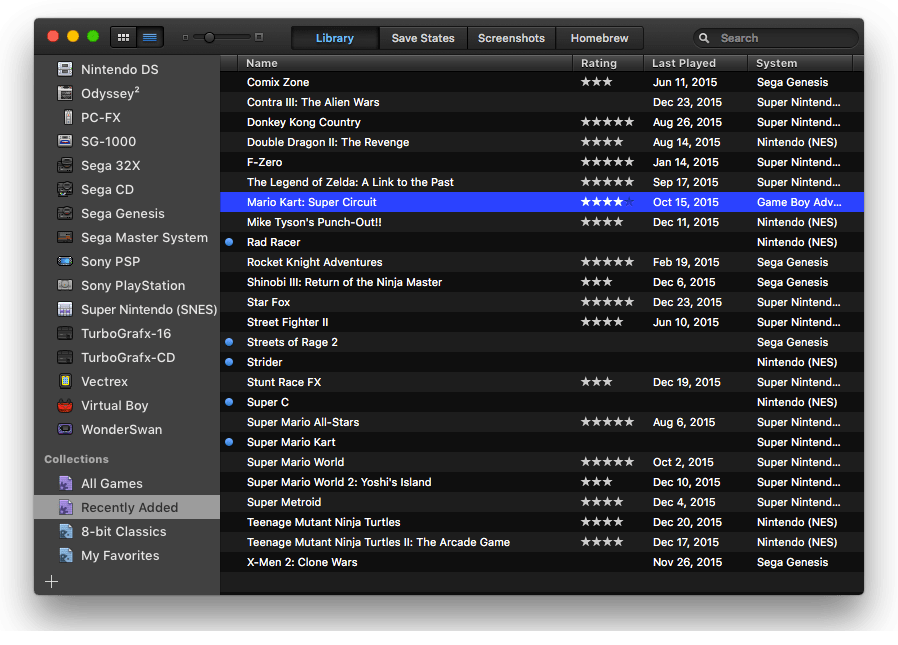 Take Control
Up, Up, Down, Down, Left, Right,
Left, Right, B, A, Start
Why restrict yourself to just the keyboard? Although it is not a requirement, OpenEmu is best used with a peripheral gamepad or controller to interact with your games.
Via the Controller Preferences, simply auto- magically assign buttons with any generic HID compliant USB or Bluetooth game controller.
Plug in your gamepad, select it from the list… and press start to begin your adventures!
src: http://openemu.org/